Previously used Programs, Eligibility Requirements, Application Questions, Recommender Questions, and Rating Scales are never deleted. Instead, they are saved and archived!
--
To access any archived piece of an application, you must first navigate to the appropriate table. Then, add the Archived column to your table.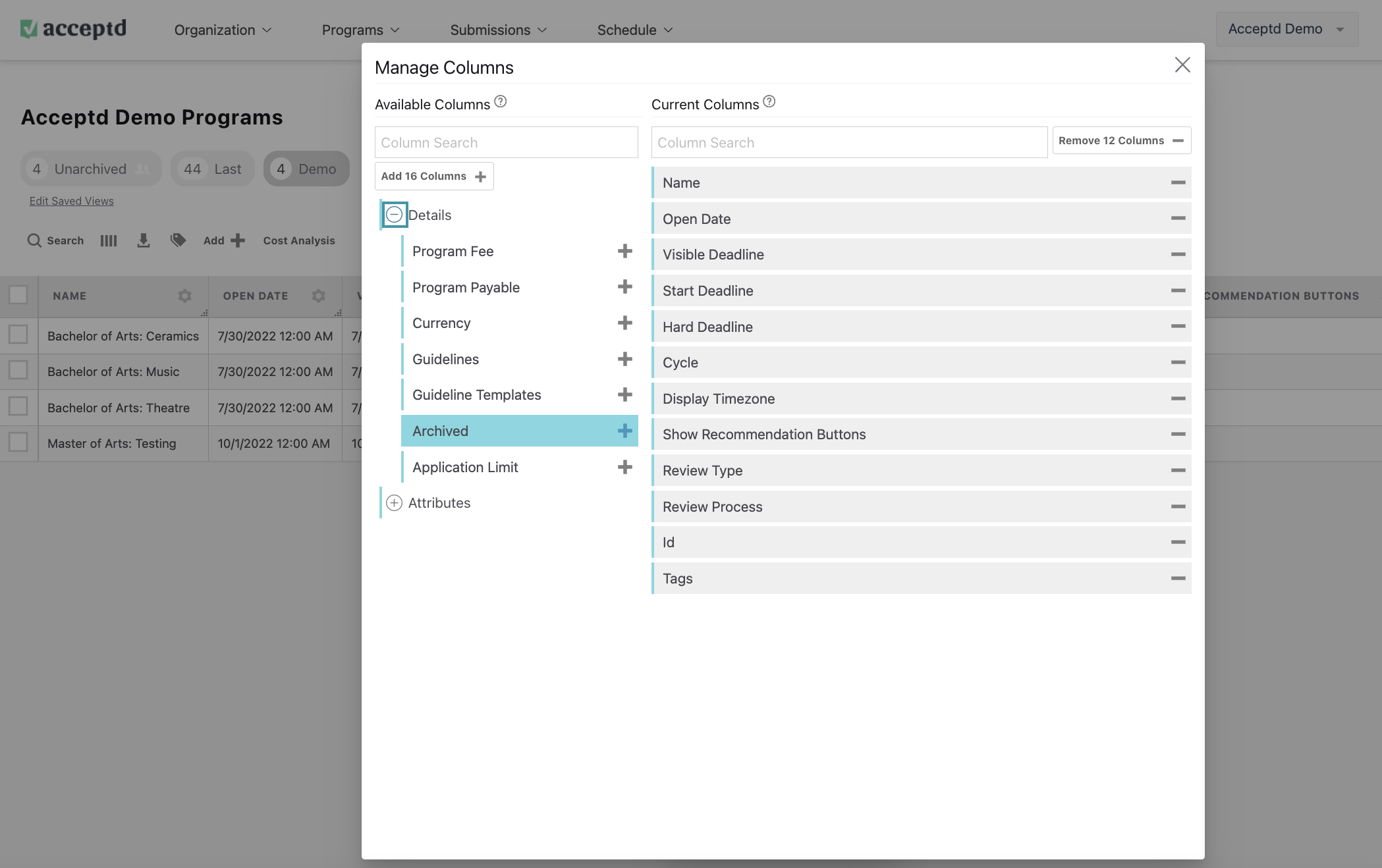 After adding the Archived column, all current and archived information will appear in your table. You can then Sort and Filter your table to find the archived piece you are looking for! (We recommend using the Cycle column to narrow down your results.)
Note: All archived Submissions are housed in the Archived Submissions menu.
Are you an administrator for an arts organization? Would you like to learn more about Acceptd's resources? Check out more at: Applications | AuditionRoom | Marketing