We recommend saving your table view so that you can easily reference it in the future!
---
Once you've edited your columns or filtered your applicants to your preference, click on Edit Saved Views, at the top left of your table. Type in what you want your custom view to be called and click on Save View. This will add an additional green filter above your table.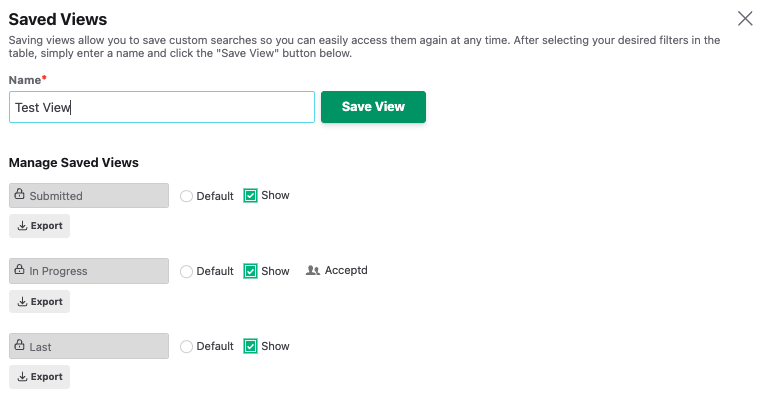 To delete a view, go to Edit Saved Views and click on Delete next to the view you would like to delete.
If you need to update a view you've previously saved, make the necessary changes in your table, go to Edit Saved Views and click the green Overwrite button below the view that you would like to update. If you don't click Overwrite these changes will not save!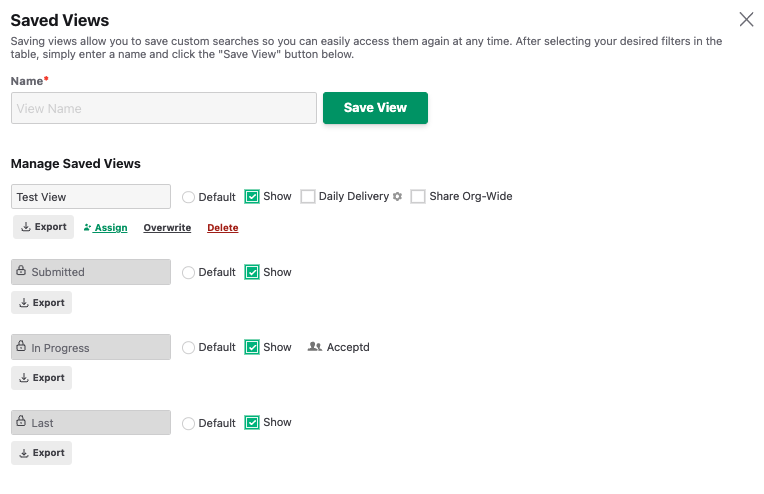 Are you an administrator for an arts organization? Would you like to learn more about Acceptd's resources? Check out more at: Applications | AuditionRoom | Marketing