The first step to schedule your applicants for an audition/interview is to set up a Schedule!
---
Before creating a session you will first need to create a Schedule that your Session(s) will belong to. Navigate to the Schedule dropdown and select Schedule to view your calendar.
Next, you'll navigate to the bottom right and click +Create Schedule. This will open a pop-up where you can name your Schedule and select a color for that Schedule to appear in your calendar. Lastly, click Create!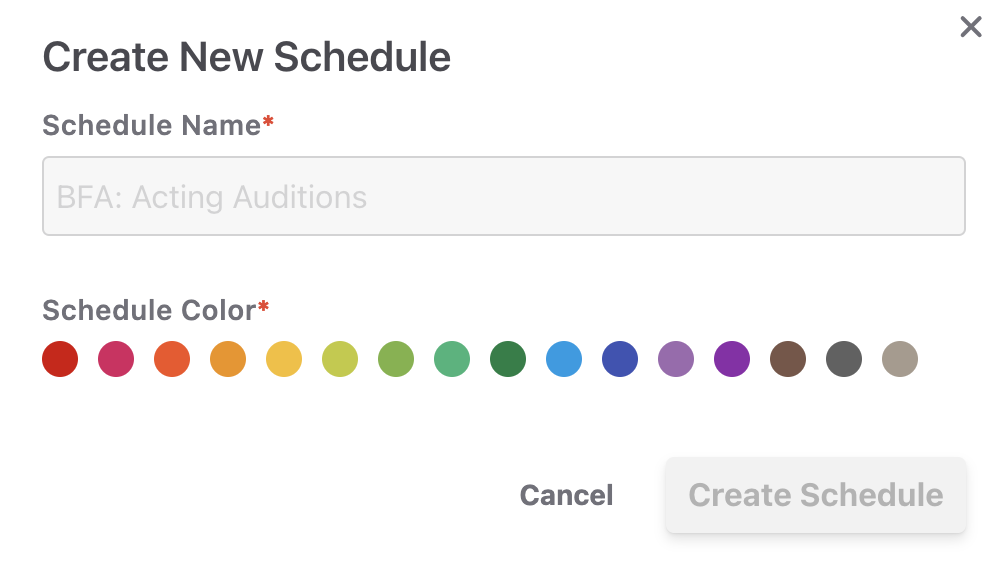 If you need to edit your Schedule for any reason, like renaming it or choosing a different color, click on the Schedule and then click the green Edit Schedule button at the top right! Once you've created a Schedule, it's time to move onto the next step, creating a Session!
IMPORTANT: If this is your first time using the schedule app, we recommend getting in touch with the Account Relations team to assist you: accountrelations@getacceptd.com
Are you an administrator for an arts organization? Would you like to learn more about Acceptd's resources? Check out more at: Applications | AuditionRoom | Marketing