Add a Custom Field to the About section of your applications for Account Owners, Program Managers, and Reviewers to quickly find frequently referenced information!
--
When you are viewing an individual application, the information on the left side with the grey background is the About section.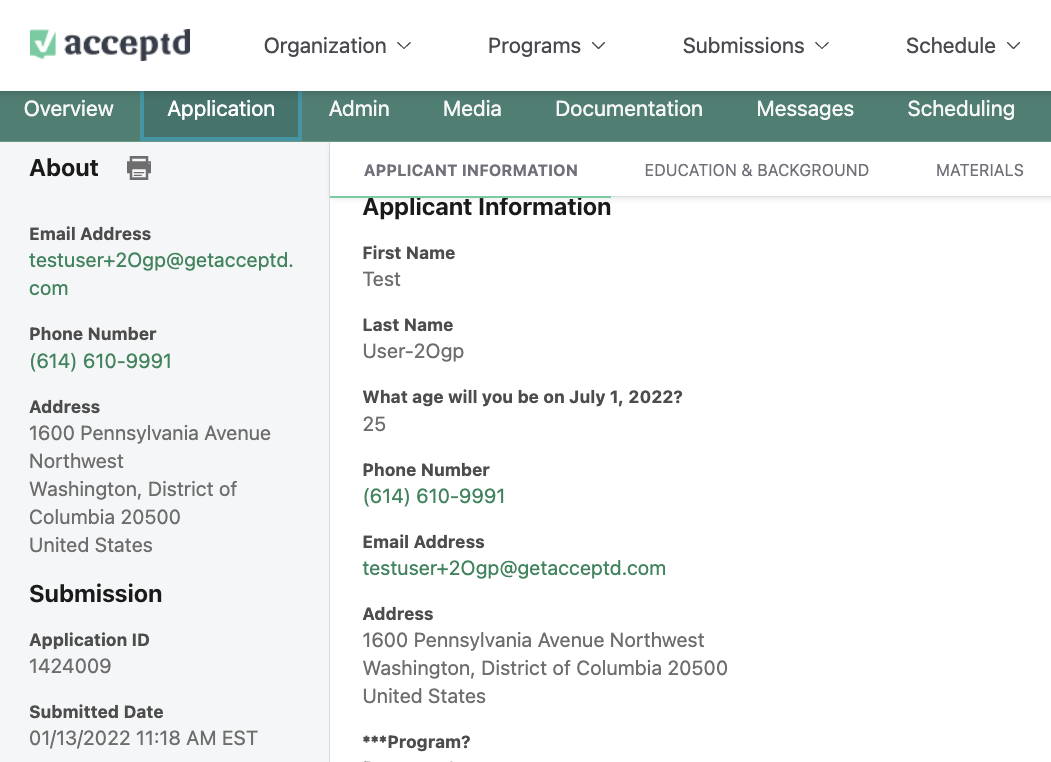 To add a Custom Field to your applications, navigate to your Programs Table by clicking on Programs at the top of your page, then selecting Application Questions from the dropdown menu. Click on the question you would like to make a Custom Field. Scroll down in the pop-up window, then check the box for Custom Field. Click Update Question.

This question and the applicant's answer will now appear in the About section of their application!
Note:
A Child Question cannot be marked as a Custom Field as the question may not appear for all applicants.
The About section automatically includes Email Address, Phone Number, Address, Application ID, Submitted Date, Scheduling Details (if applicable), and Tags. Any questions or Custom Fields marked as blind/hidden from reviewers or programs that use a Full Blind review type will not appear in the About section to your Reviewers.
Are you an administrator for an arts organization? Would you like to learn more about Acceptd's resources? Check out more at: Applications | AuditionRoom | Marketing