With over half a million artists in the Recruitment Network, applying filters can help you find your ideal artists.
Create filters in the Table View or Card View

The more you filter, the more specific your pool of recruits will be. However,

each artist is only required to provide 1) their date of birth, 2) general area of interest, and 3) location

, so keep this in mind when filtering. If adding filters greatly decreases your pool of recruits, remove filters until you achieve your desired results.

Always start with "Date of Birth" or "Age" and "Area of Interest"

Select a general "Area of Interest", then get more specific

For example, choose Music under Artistic Areas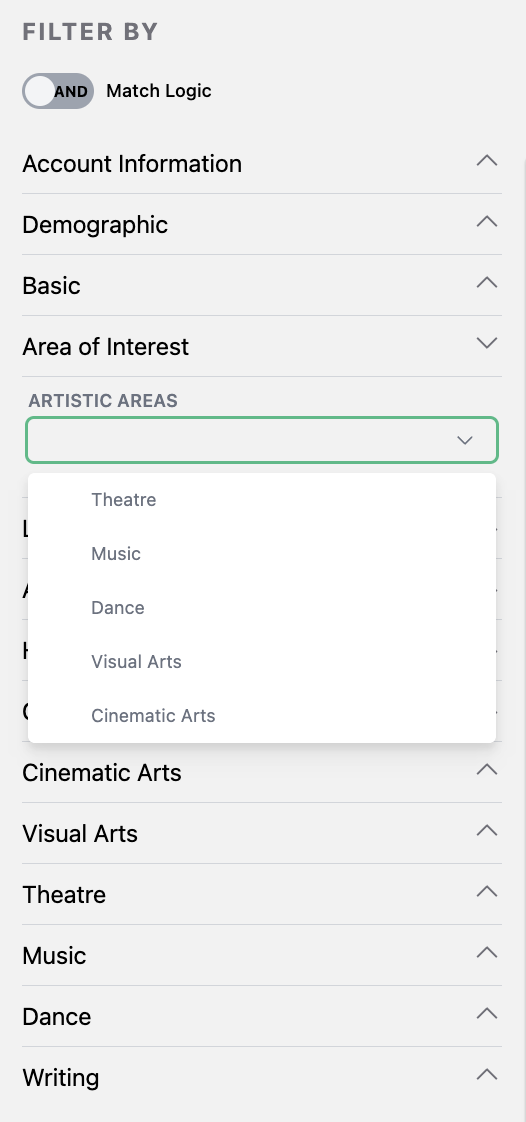 Choose one or more options from the drop-downs: Intended Degree, Music Interests, Instruments/Voice Type, Years of Training, and Portfolio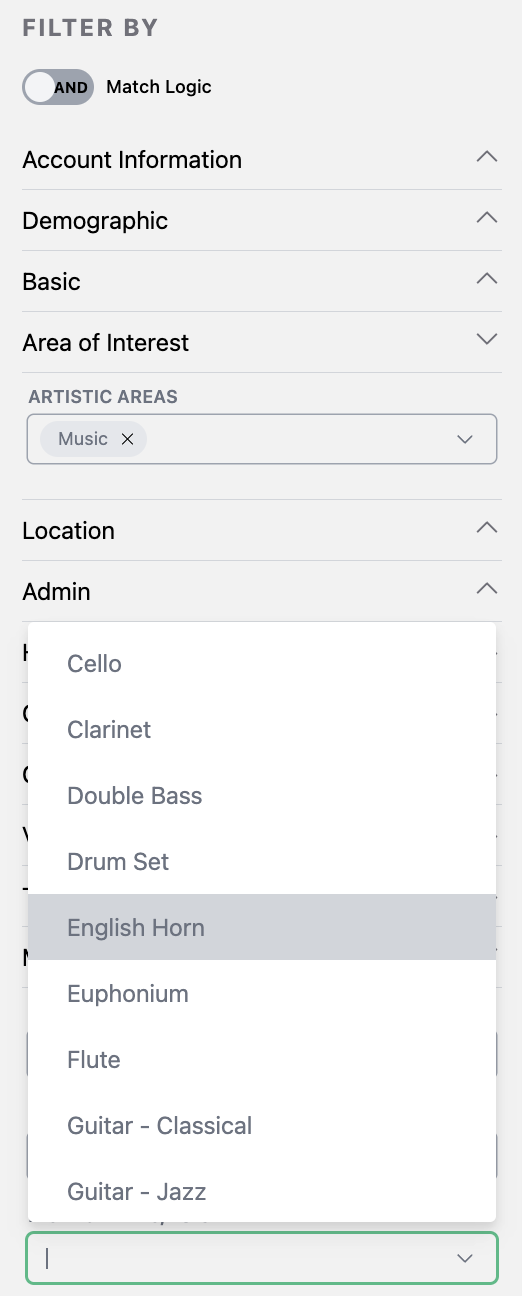 You can filter by many different categories including GPA, SAT score, zip code, gender identity, and so much more!



Once you have chosen all of your options, click Apply Filters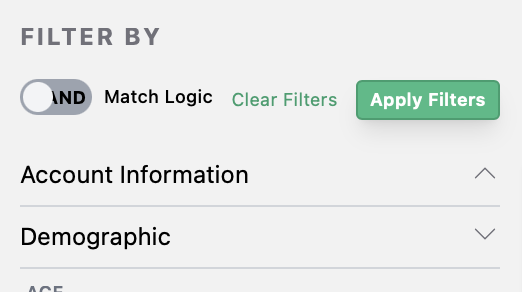 **NOTE: If you would like to save your search, see How do I save a search?
Are you an administrator for an arts organization? Would you like to learn more about Acceptd's resources? Check out more at: Applications | AuditionRoom | Marketing