A Recommendation Request is a type of question you can use in your application! This is a method of collecting a letter of recommendation or any additional information without the applicant uploading it themselves.
--
The applicant will designate their recommender(s) by email while completing the application.
Recommenders who are uploading letters of reference or answering recommendation questions on behalf of an applicant do not have to create an account with Acceptd.
Once the applicant submits their application, the recommender(s) will immediately receive the following email from Acceptd with instructions on providing their recommendation: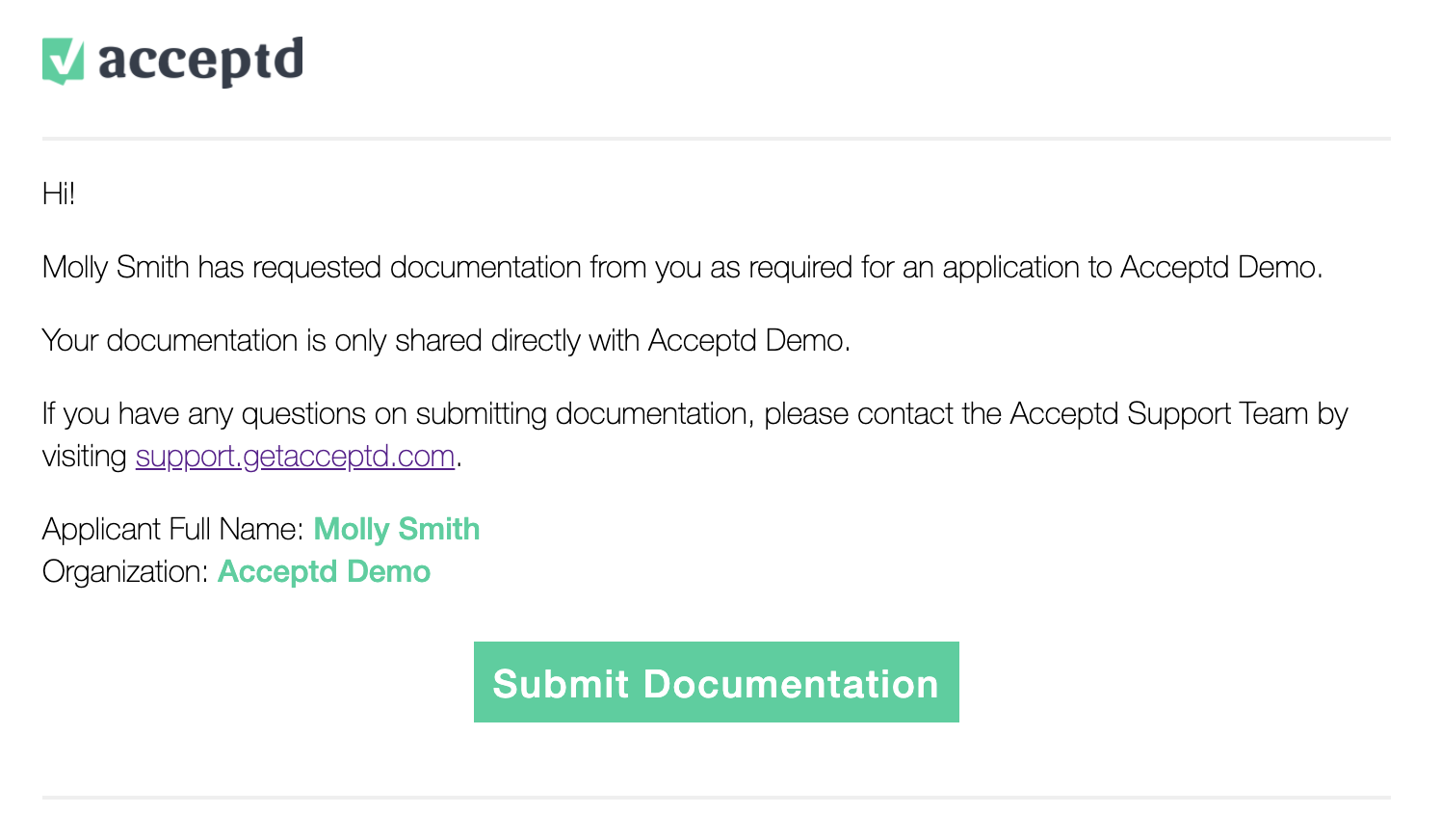 Once their letter is uploaded or the recommendation questions are filled out, the recommender and applicant will receive a confirmation email that the recommendation request has been completed.
Note: If your applicants are having issues or have any questions about their recommenders, please refer them to our Support Help Desk.
Are you an administrator for an arts organization? Would you like to learn more about Acceptd's resources? Check out more at: Applications | AuditionRoom | Marketing