If your scheduling process involves the organization choosing timeslots for your applicants, this guide is for you! This process is also important if you need to move someone's timeslot or reschedule applicants on a case-by-case.
--
To schedule an applicant, you'll need to go to your calendar view by selecting Schedule. Next, you'll need to locate the session you want to schedule an applicant and look at the timeslots in the session details. You can do this by double clicking on a session in the calendar. This will open the session details screen, which you can see below: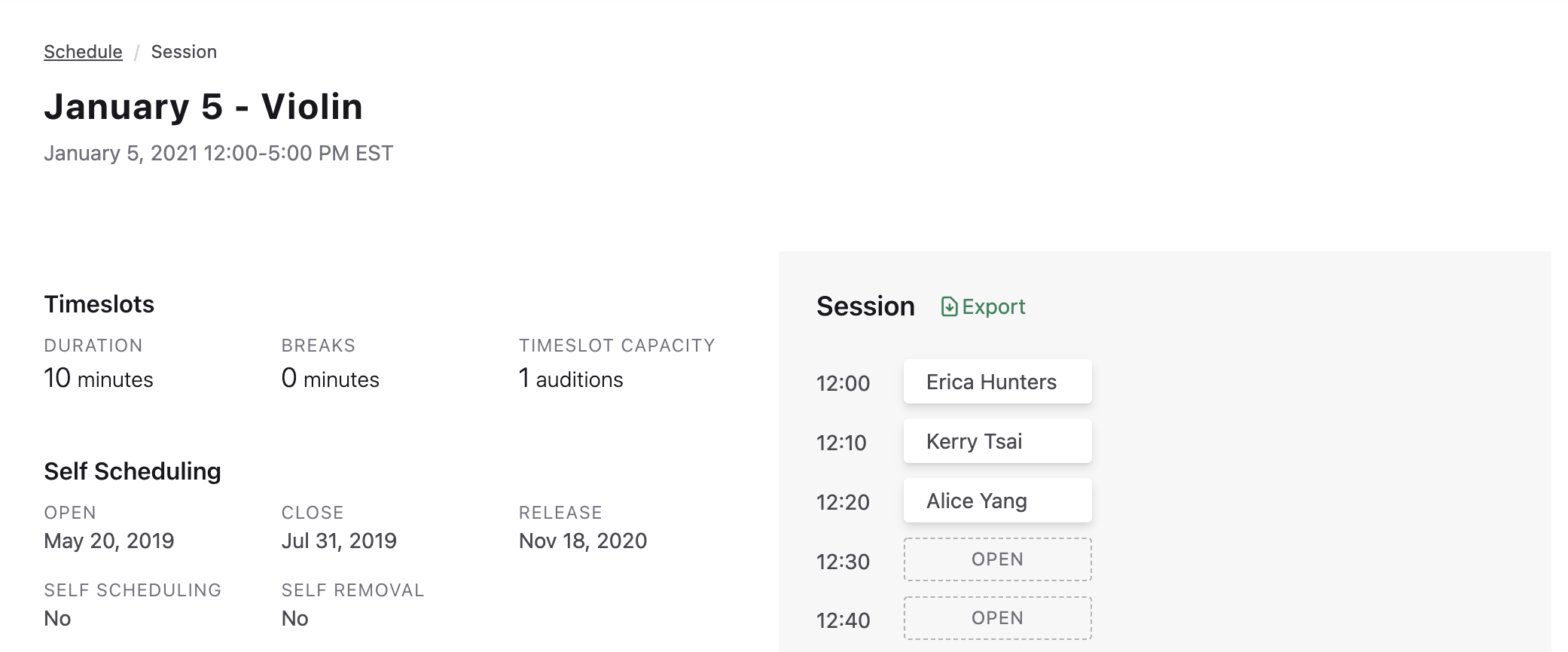 Here, you'll see all the timeslots included in this session. To schedule an applicant, just click on an open timeslot to see the Timeslot Editor.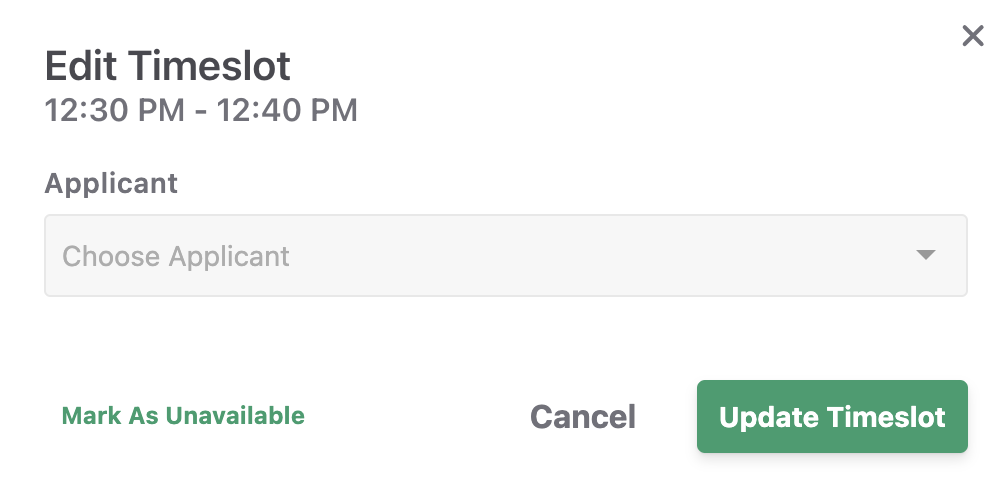 Just select an applicant from the dropdown, and select Update Timeslot to put them into that slot!
Are you an administrator for an arts organization? Would you like to learn more about Acceptd's resources? Check out more at: Applications | AuditionRoom | Marketing