This process is useful if someone is moving to a new position within your organization, or one of your Users needs additional permissions, such as Scheduling or Messaging.
--
1. Navigate to Organization and select Users from the dropdown menu menu.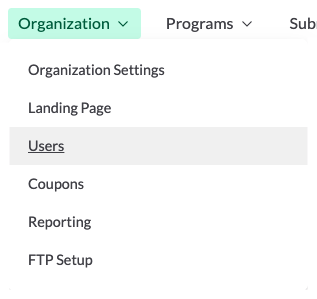 2. Click on the user you would like to edit.
3. Select the user's permission level from the dropdown User's Permission Level.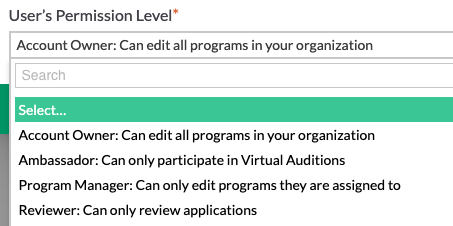 4. Click the Update User button.
Are you an administrator for an arts organization? Would you like to learn more about Acceptd's resources? Check out more at: Applications | AuditionRoom | Marketing