Archiving old messages is a great way to stay organized and remove old messages that are no longer needed!
--
1. Log in to your account and click Messages in the menu to the left.
2. Select the conversation you'd like to archive.
3. Click the gear icon, then select Archive Conversation.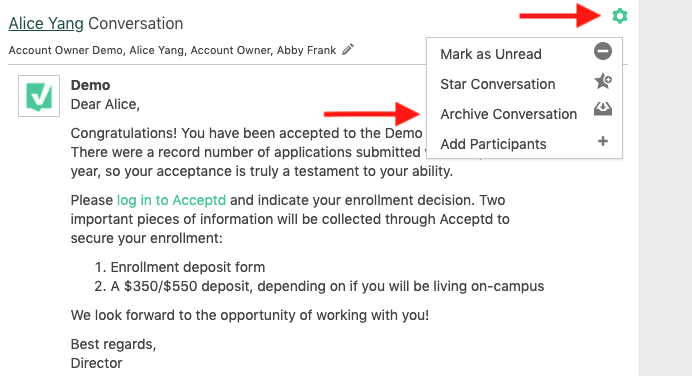 Are you an administrator for an arts organization? Would you like to learn more about Acceptd's resources? Check out more at: Applications | AuditionRoom | Marketing