Across all tables on Acceptd, you can export your table data into a CSV file by following the steps below:
Customize your table data so that it includes all information that you would like to export.
Click the Export button that appears above your table.
Your export will include all columns in your current table view, including any columns past the 25 that are displayed by default.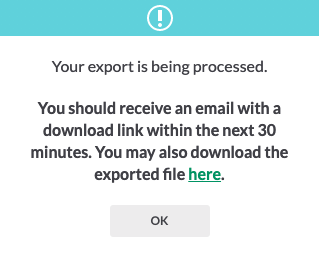 In addition to manually choosing when you want to export your table data, you can also create a saved table view and choose to have that delivered to your email daily. Simply create and save a custom table view, and then check the Daily Delivery box from the Saved Views options next to your table view.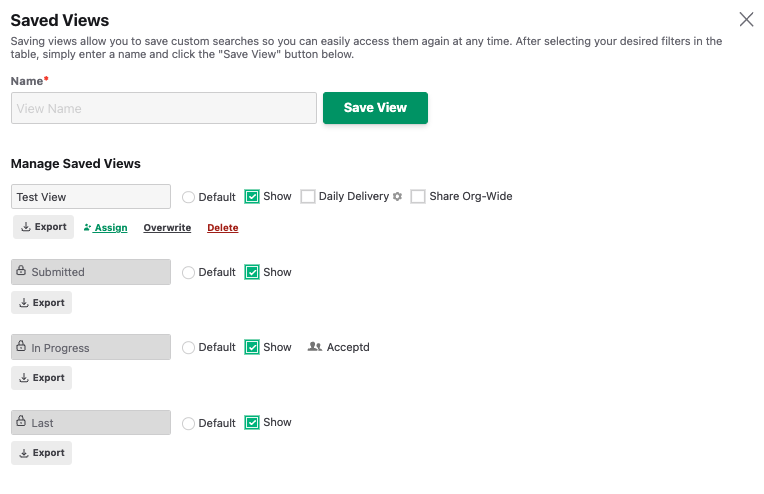 Need information on customizing your table? See our guides below.
Are you an administrator for an arts organization? Would you like to learn more about Acceptd's resources? Check out more at: Applications | AuditionRoom | Marketing