If an application question is no longer needed for the current cycle, it's best practice to archive it! This will keep your application questions table clean and up-to-date while still preserving all historical data.
--
IMPORTANT: Before archiving, you'll want to make sure that the question is unassigned from all active programs. Here is our guide on how to unassign a question. If you don't unassign the question first, you will receive the following error message when trying to archive.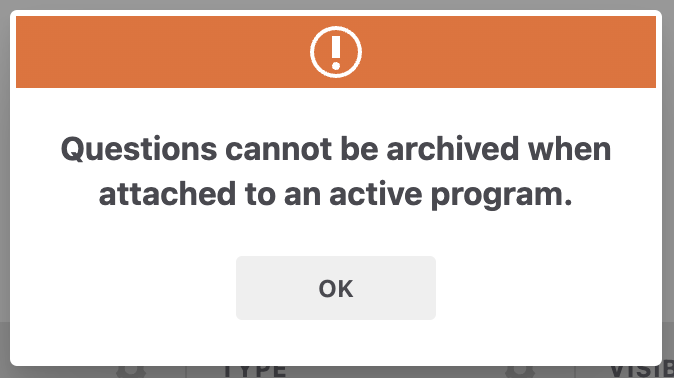 1. Navigate to Programs and select Application Questions from the dropdown menu.
2. Select the checkbox next to the question(s) that you would like to archive.
3. Click Group Actions and then Archive
Once your question(s) is archived, it will no longer appear in your Application Questions table by default. If you would like to access archived questions, please follow our guide: Where is my archived information?