With the release of Scheduling 2.0, the Timeslots table was removed from the platform and its functions were added to other pages. This article will cover our recommendations on viewing your timeslots!
--
There are two areas where you can view your timeslots. The first one is in your schedule. Navigate to the Schedule dropdown and select Schedule to view your calendar. Click one of the schedules on the left side of your screen to view all of the sessions that are assigned to this session!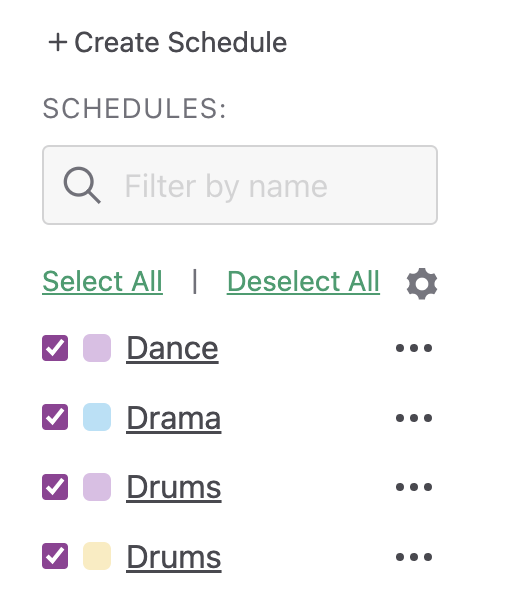 By default, you'll be in the "View" type of dashboard as shown at the top of your screen. To see the timeslots for each session, click the "Assign" button and the dashboard will switch to show the timeslots for all of your sessions in this schedule. You can then manage them from this dashboard or export them to a csv. file to view the timeslots outside of Acceptd.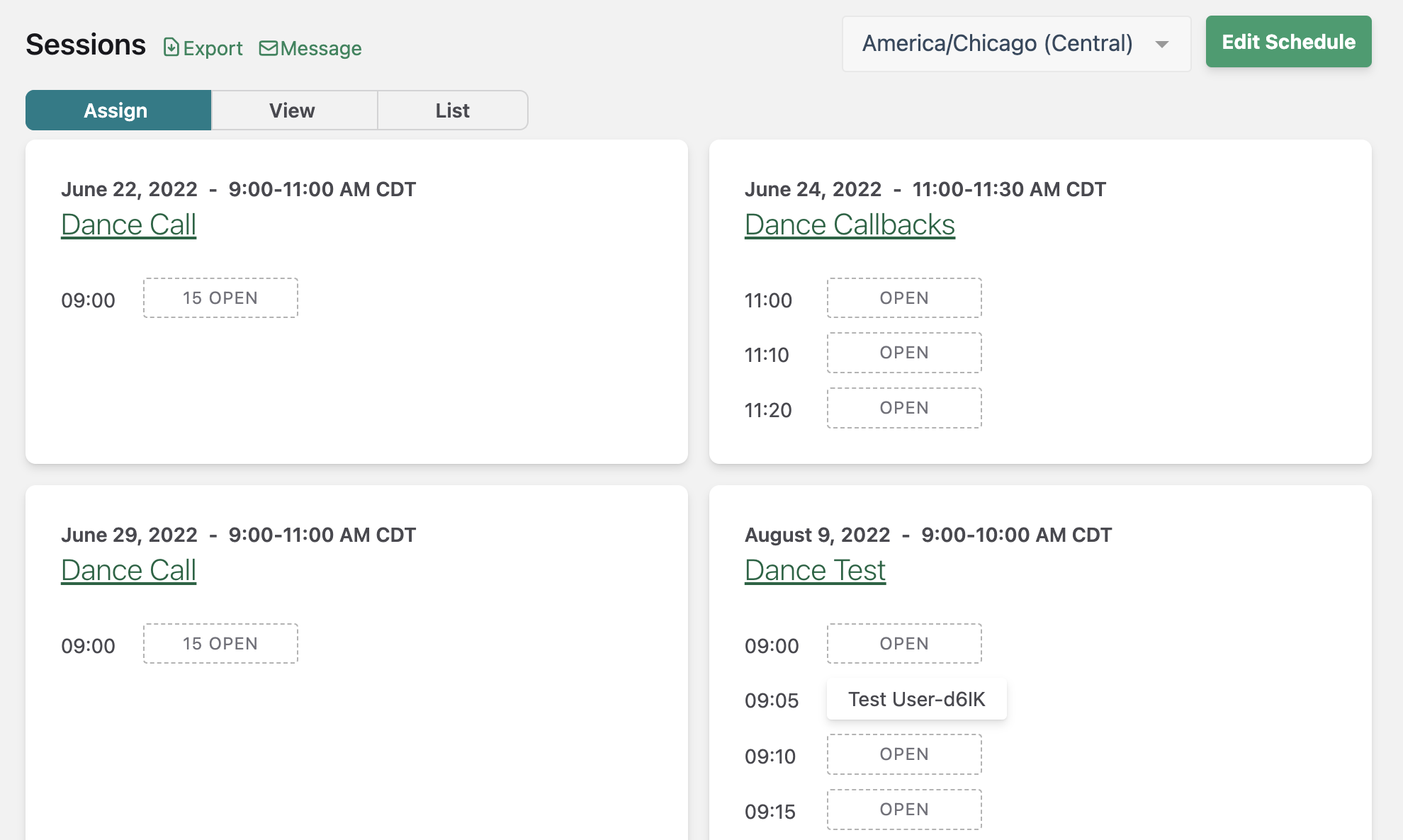 The other place to see your timeslots is the Submissions table. Many of the functions of the previous Timeslots table are available for your here. You can view each applicants session, timeslot, and add information from their application as well. Finally, you can of course export this data to a csv. file as well. To learn more about the Scheduling columns we recommend for the Submissions table, check out this article!
Are you an administrator for an arts organization? Would you like to learn more about Acceptd's resources? Check out more at: Applications | AuditionRoom | Marketing